Weekly Themes & Stories for January
[quote author_name="Jenni Rice" author_description="Director & Owner" author_image="https://halseyschools.com/wordpress/wp-content/uploads/2013/11/Jenni-Rice-Owner-Director.jpg" size="small" style="solid"]
This month we will be learning about: Wolverines, Moose, Red Foxes, Indian Rhinoceroses, and Asian Elephants. We'll be reading Wolverine: Beautiful Pictures and Facts, Moosetache, The Clumsy Little Fox, Rhinos Don't Eat Pancakes, and Dumbo on Land on Sea In the Air.   You can cuddle up and read these great books with your child at home too. [/quote]
Events
School Closed 12/24-26, & 12/31-1/2: We'll be closed but we'll be  thinking about you!  We hope you have a very Happy Holiday time with your family and friends. Happy New Year!  What are your Holiday Plans?
Wear it : 1/6 Moosetache, 1/16 Red, 1/28 Gray
Busy Bee's Homework 1/6: In order to prepare you and the children for Kindergarten, the Busy Bee teachers will send fun homework packets home every Monday. The activities help the children practice the concepts they are learning at school and give you an opportunity to see some of the ways your child learns at school.  Packets should be returned the following Monday. The children are not required to complete the homework, but those that do receive recognition for it during circle time. The homework is not graded or returned. | It is best to establish a consistent homework routine. We recommend doing it 2-3 days a week. For example every Monday, Wednesday & Friday or every Tuesday & Thursday. It's up to you and your family. Click on Homework tab on the Busy Bee Page.
Staff Development Training 1/14 & 1/16: 8 Hands on preschool math activities that make learning FUN! | Every month our teachers learn something new, takes a look at something old from a new perspective, reinforces and reinvigorates previous education and training, or just have some hands-on fun through our regular training programs.
Closed 1/20: Martin Luther King Jr. Day.
Bring it: 1/22 Rhino Book
Field Trip 1/23: 9:30 – 12:00 Jump Around, Lunch at School |21515 Parthenia St #1, Canoga Park  818-993-5867 |  Please sign up here. | Field trips are available for Busy Bees, Dragonflies, Penguins 3+ years old and potty trained. All children must wear their Halsey Shirt on all field trips. If your child is in the Panda class, he/she may attend the trip if you or your spouse or other loved one join us. Parents are always welcome to attend and space is limited. So let us know if you want to join us right away. Sign up Field Trips here.
Reminders
Holiday Plans:  At Halsey Schools we understand the importance of family togetherness. As a result, whenever possible we like to give our teachers special time to spend with their families. The Holiday Season provides an excellent opportunity to do so.  In order to plan for this, we need your help. Please complete What are your Holiday Plans?
January Billing: January billing will take place after the 1st of January instead of December 20th. So your ACH and Credit Card charges will not be posted until around January 3. | On January 20th the normal billing schedule will resume for February tuition.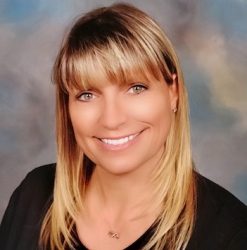 Latest posts by Jenni Rice - Owner & Director
(see all)