Temporarily Closed
As you know we are temporarily closed due to Governor Newsom's executive order. We are hopeful we can reopen on May 1, 2020. We have not had any COVID-19 cases. (Click for Official Letter from Ms. Jenni)
What can we do at home?
The most important thing you can do at home is stay there. Don't set up any play dates or play on any park equipment. I suggest you simply follow a schedule that includes lots of play, exploration and specific time set aside for parent led hands-on activities. Please make sure you limit screen time.
For the REALLY ambitious, each class has their own web page with curriculum information and class schedules:
Infant Center | Tiny Tots | Toddler Center | Pandas | Penguins | Dragonflies | Busy Bees
You could follow our schedule and lead some activities. For example, this month we were going to learn about: Lions, Cape Buffalo, Leopards and Orca Whales. We planned to read: The Lion and the Mouse, The Buffalo Storm, NGK Lucky Leopards, and The Storm Whale . If you would like, you can talk about these animals with your children and read just about any related book.
We have lots of helpful posts on our website like How to make Cocoa Play Dough and Lemon Learning.
How can we get in touch with other families or teachers?
If you would like to video chat or call someone, please message me in sandbox or email me with the contact information you want to use and who you are looking for. I'll forward them your information.
We plan to post some videos on facebook with teachers reading stories etc. Ms. Jenni's bedtime story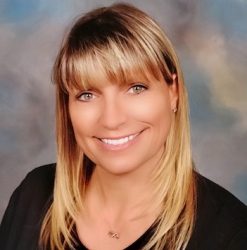 Latest posts by Jenni Rice - Owner & Director
(see all)