Weekly Themes & Stories for December
[quote author_name="Jenni Rice" author_description="Director & Owner" author_image="https://halseyschools.com/wordpress/wp-content/uploads/2013/11/Jenni-Rice-Owner-Director.jpg" size="small" style="solid"]
This month we will be learning about: Iguanas, Wild Boars, Reindeer, and Arctic Foxes . We'll read I Wanna Iguana, Meet Wild Boars, Rudolph The Red-Nosed Reindeer and What Lives in the Arctic?  You can cuddle up and read these great books with your child at home too. [/quote]
Events
Everyone's loving the new hot lunch menu from TotPot: All Natural & Organic Hand- Crafted Locally Sourced Fresh & Healthy for Toddlers-Preschool. Sign up here. 
[table style="solid"]
| 1 day/wk | 2 days/wk | 3 days/wk | 4 days/wk | 5 days/wk |
| --- | --- | --- | --- | --- |
| $30/month | $60/month | $85/month | $110/month | $135/month |
[/table]
December is all about cultural diversity & sharing family traditions: We encourage each of you as families to join us in our holiday celebrations. You can come to our planned events or drop by anytime with a cultural treat, game… You can read us an interesting story, sing us a song, show us a dance, play an instrument… Just about anything will do. Sign-up here or arrange with Ms. Jenni, Ms. Jennifer or your child's teachers.
Stardreams Recital Tuesday 12/3 11:00   If your child is in Stardreams or you are interested in seeing what they do in class, come check out the recital in the Busy Bees classroom.
Bring it : 12/3  Stuff Animal with a long tail | 12/11 Stuffed Pig
Wear it : 12/16-20  Holiday Shirts all week
Staff Development Training 12/17 & 12/18: Eight Critical Thinking Activities that Encourage Imagination | Every month our teachers learn something new, takes a look at something old from a new perspective, reinforces and reinvigorates previous education and training, or just have some hands-on fun through our regular training programs. | Learn more about our happy teachers here.
Field Trip 12/19: 9:30 – 1:00 Chuck E Cheese, Lunch on trip | 22940 Vanowen St, West Hills | 818-713-9794 |  Please sign up here. | Field trips are available for Busy Bees, Dragonflies, Penguins 3+ years old and potty trained.  All children must wear their Halsey Shirt on all field trips. If your child is in the Panda class, he/she may attend the trip if you or your spouse or other loved one join us. Parents are always welcome to attend and space is limited. So let us know if you want to join us right away. Sign up Field Trips here.
Holiday Social 12/20, Infants – 9:30, Tiny Tots – 10:00, Toddlers – 10:30 & Preschool – 11:00:  Please join us for some holiday cheer; songs, treats… Check out the Preschool Piano Recital at 12:30 afterwards.
School Closed 12/24-26, & 12/31-1/2: We'll be closed but we'll be  thinking about you!  We hope you have a very Happy Holiday time with your family and friends. Happy New Year!  What are your Holiday Plans?
Reminders
Do you need care for older siblings during winter break?  We are open 6:30-6:30 12/1-23, 12/27,30 &  1/3, 6-10. If you need care for your kindergartner or if your older children would like to help out in the classroom, please contact Jenni at [email protected] or 818-992-1942 to arrange.
Holiday Plans:  At Halsey Schools we understand the importance of family togetherness. As a result, whenever possible we like to give our teachers special time to spend with their families. The Holiday Season provides an excellent opportunity to do so.  In order to plan for this, we need your help. Please complete What are your Holiday Plans?
Hot Beverages:  As the days and mornings become cooler, please remember to keep coffee and other hot beverages off campus.  For safety reasons, there is no drinking of hot beverages allowed on any of Halsey Schools grounds, or on any Halsey Schools trips or other events. If you would like to drink hot beverages, please do so off campus or before coming in.
Cold & Flu Season:  We are now officially in the Cold & Flu Season.  At Halsey Schools, we follow our written Illness Policy and written illness prevention procedures.  We make every effort to assure your child contracts as few illnesses as possible.  However, most children and adults will contract at least one illness between now and April.  Remember to wash your child's hands everyday before leaving school or any other social event.
January Billing: January billing will take place after the 1st of January instead of December 20th. So your ACH and Credit Card charges will not be posted until January 1. | On January 20th the normal billing schedule will resume for February tuition.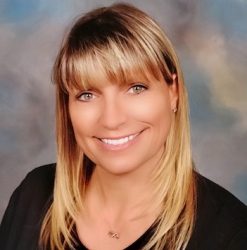 Latest posts by Jenni Rice - Owner & Director
(see all)