Weekly Themes & Stories for February
[quote author_name="Jenni Rice" author_description="Director & Owner" author_image="https://halseyschools.com/wordpress/wp-content/uploads/2013/11/Jenni-Rice-Owner-Director.jpg" size="small" style="solid"]
This month we will be learning about: Giant Pandas, Tigers, Camels and King Cobras. We'll be reading National Geographic Kids Pandas, One Happy Tiger, Never Talk To Strangers, and King Cobras Are Awesome!  You can cuddle up and read these great books with your child at home too. [/quote]
Events
Visitor: 2/6 10:00 A Dentist visit to talk to our preschoolers about our teeth and how to keep them looking and feeling awesome!
Wear it: 2/6 Black and White, 2/10-14 Pink & Red, 2/19 Brown
Staff Development Training 2/11 & 2/12: 60 Outdoor Games for Preschoolers | Every month our teachers learn something new, takes a look at something old from a new perspective, reinforces and reinvigorates previous education and training, or just have some hands-on fun through our regular training programs.
Valentine's Parties 2/14 10:00-12:30: Please look for the sign-up sheet in your child's classroom. A list of the children's names will be sent home, if you would like to make personal valentines cards/gifts. Please do not send candies. We suggest:   stickers, stamps, pencils, squishy bouncy balls, Valentine tattoos, etc
School Closed 2/17: in honor of our Presidents. Have a great weekend!
Bring it: 2/24 Snake Book
Field Trip 2/20: 9:30 – 12:00 We Rock the Spectrum Kid's Gym | Lunch at School |2310 Ventura Blvd, Los Angeles, CA, (818) 222-2949 |  Please sign up here. | Field trips are available for Busy Bees, Dragonflies, Penguins 3+ years old and potty trained. All children must wear their Halsey Shirt on all field trips. If your child is in the Panda class, he/she may attend the trip if you or your spouse or other loved one join us. Parents are always welcome to attend and space is limited. So let us know if you want to join us right away. Sign up Field Trips here.
Reminders
January & February Billing: January billing took place after the 1st of January instead of December 20th. | On January 20th the normal billing schedule will resume for February tuition.
2020 – 2021 Enrollment: It's time to make plans for the next school year. Can you believe it?! Good News! Your child's space has already been reserved. On February 20, your account will be automatically billed a non-refundable $199 deposit (per family) to confirm the reservation. In September, the non-refundable $199 deposit will be applied toward the Materials and Supplies fee of $199. This fee is used to purchase new supplies & equipment for the children throughout the year. After March 1, we will begin filling spaces with children on our waiting list. New applications will also be accepted if space permits. Space is limited in every class. If your child will not be attending for the upcoming school year, please complete this online form by 2/15. We look forward to celebrating our 40th year with you and your family.
Cold & Flu Season: Please make sure to follow our Illness Policy.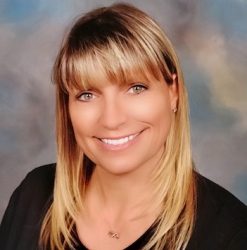 Latest posts by Jenni Rice - Owner & Director
(see all)