Weekly Themes & Stories for June
[quote author_name="Jenni Rice" author_description="Director & Owner" author_image="https://halseyschools.com/wordpress/wp-content/uploads/2013/11/Jenni-Rice-Owner-Director.jpg" size="small" style="solid"]
This month we will be learning about: Tomatoes, Strawberries, Corn,  and Watermelons. We will read Bear and Bunny Grow Tomatoes, The Little Mouse, The Red Ripe Strawberry and the Big Hungry Bear, Anywhere Farm, And The Watermelon Seed. You can cuddle up and read these great books with your child at home too. [/quote]
Staff Development Training 6/4 & 6/5: Giving Clear Directions.  | Every month our teachers learn something new, takes a look at something old from a new perspective, reinforces and reinvigorates previous education and training, or just have some hands-on fun through our regular training programs.
In addition to our inhouse training, we receive coaching from Child360 (aka LAUP). Several times a month our Child360 coaches visit and help us improve our parent, children and co-worker interactions. They help us: pinpoint areas to improve, set goals and implement action plans.   Learn more about our happy teachers here.
Stardreams on the BIG stage 6/8 2:30: If your child participates in our Stardreams dance come watch them on the BIG stage at Thomas Jefferson Elementary School –  1900 N 6th St, Burbank, CA 91504 . Look for more info in your child's folder and directly from Stardreams.
Bring it: 6/6 Bunny Stuffed Animals | 6/10-14 A Picture of Daddy | 6/11 A Stuffed Animal Bear | 6/19 Popcorn Kernels
Father's Day Craft Week 6/10-14:  We will have a special Daddy & Me project starting this week from 9 a.m. – 6 p.m. Come on in and make a special craft with your child!
Daddy Donut Party 6/14: We will have a special presentation JUST FOR YOU!  Delicious donuts and refreshments will be available as well.  Come and join us.  It will be fun!!  Infants-9:30, Tiny Tots-10:00, Toddlers-10:30, Preschool-11:00.
Field Trip: 6/20 9:30-12:00 Little Ninjas, Lunch At School. | 6445 De Soto Ave, Woodland Hills, CA 91367, (818) 704-0606| Field trips are available for Busy Bees, Dragonflies, Penguins 3+ years old and potty trained.  All children must wear their Halsey Shirt on all field trips. If your child is in the Panda class, he/she may attend the trip if you or your spouse or other loved one join us. Parents are always welcome to attend and space is limited. So let us know if you want to join us right away. Sign up for Field Trips here.
Wear it: 6/25 Red & Black like a watermelon.
Busy Bees' Graduation 6/28:  10:00a.m. at St. Luke's, right across the street from the Infant Center, join us for our Annual Preschool Graduation Ceremony for our Busy Bees. Parent provided refreshments will be served afterwards. If you would like to bring something, please sign up in your child's classroom and  drop off your treats at St. Luke's before or right after the graduation.  Parent's usually take children home afterwards but you are welcome to bring your child back to school if you'd like to.   If you need care before 9:30 or will arrive before then, please take your child to the preschool. If you will arrive after 9:30, please take your child directly to St. Luke's. We have plenty of room so bring all the grandparents, aunts, uncles… Bring some kleenex. 
Report Cards 6/28: Penguins, Dragonflies & Busy Bees will receive their report cards today. They are designed to let you know what your children have learned and to make them feel good. We are so proud of what they have learned aren't you?
Camp Halsey 7/1: Time to think about summer! The learning fun doesn't end at Halsey Schools; The summer is when it really takes off!  Currently enrolled families automatically continue for the summer. New families & Kindergartners can start at anytime as long as space is available. Busy Bees who graduated last year are welcome back too!  | Taking a vacation? Let us know your summer plans here  or block out dates in your Parent Portal at least two weeks before your vacation. Sign up for Summer Field Trips here.
Reminders
Family Vacations: Will you be taking a summer vacation? Please fill out the What Are Your Summer Plans or block out dates in your Parent Portal at least two weeks before your vacation. This will allow us to plan accordingly for our daily activities and not worry about why your child is not at camp. Thank You!
Wear Sunscreen Everyday: It's Sunscreen Time! If you've stopped applying daily sunscreen, it's time to get back into the swing of things. Children (10 months- 6yrs)  should come to school wearing an SPF 30 or more on all exposed areas of the skin. If you would like us to re-apply a medication form must be completed. We also recommend wearing a hat. We will be having a lot of outdoor fun!  (Always consult your child's physician.)
Tuition Rates: Our tuition rates are adjusted annually. If you are not yet on the current rate schedule, the adjustment takes place on your June 20th statement for July billing. (Tuition for graduating Busy Bees will not change.) Click here or click on Tuition & FAQs above or download the parent handbook to see the current rates.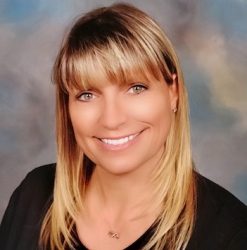 Latest posts by Jenni Rice - Owner & Director
(see all)