Weekly Themes & Stories
Events
Wear it : 10/6 Something Purple or Green | 10/15 A Monster Shirt | 10/21 A shirt with bugs | 10/26-29 A Halloween shirt | 10/30 Your Halloween Costume!
California ShakeOut 10/15: Annual World Wide Earthquake drill where millions of people including all of us at Halsey Schools practice & prepare for an earthquake. The imaginary earthquake hits at 10:15. Learn about our emergency plan here. Learn more about the ShakeOut here.
Staff Development Training 10/20 – 10/21: Why it's not O.K. to say 'You're okay.' | Every month our staff learns something new, takes a look at something old from a new perspective, reinforces and reinvigorates previous education and training, or just have some hands on fun through our regular training programs. Learn more about our happy teachers here.
On Campus Field Trip 10/22: 10:00-11:00 our annual on campus "Pumpkin Patch" for all classes: Kindergarten, Busy Bees, Dragonflies, Penguins, Pandas , Toddlers, Tiny Tots & Infants. A great time for all when we bring pumpkins and fun for a pretend field trip.
Halloween Party 10/30: Your child's teacher will be sending home a note letting you know what healthy food item or non food item your child has chosen for you to bring to our Halloween party. Candy, treats, sugar… will be limited. All children should wear or bring a costume to school and should have a change of clothes too. This will be a fun filled day with fun Halloween activities!!
Reminders
Temporary Hours remain: 8-5 with same drop off and pick up procedures.
Self Screening at home: Keep up the good work! Parents and teachers have been doing an awesome job of self screening and staying home when any concerns arise. No runny noses. No illnesses. Only healthy teachers and children at school.
Arrival screening: Our arrival screening is going GREAT! Read How we are keeping parents, children and teachers safe for details on self screening and our daily entrance screening. Together we are keeping everyone safe.
Report and isolate: If you or anyone in your family has had any exposure to any person who has a suspected or confirmed case of COVID-19 report it to us immediately and self isolate. Thank you. Read More
Masks for children 2+ years old: Thank you for helping your children learn how to put on and off, wear, and store their masks properly. We are so proud of all the children and the parents! What a team we are! (No children under 2 can wear a mask.) Read More.
Traveling? Please let up know your plans so we can provide guidance on what you will need to do for your child to return.
Illness Policy: We follow a strict written Illness Policy
All families & teachers self-check at home and are checked before entry for any signs of illness. Temperatures are checked. Anything >100° stays home. All illnesses stay home.
Any COVID-19 symptoms require 1+ negative COVID-19 tests and/or 10-14 day quarantine and no symptoms. And administration/director approval. Read More
If your child visits a doctor for any illness, please ask for a return authorization note. Halsey Schools reserves the right to exclude a child from school at any time for any reason, even if a doctor or other recommends otherwise
If we have 3 or more children come down with something (other than COVID-19) we provide more information on the illness.
Stay home with your child if you, your spouse or anyone else who is in your home regularly like a nanny, grandparent, sibling, cleaning person or your child tests positive for COVID-19. And notify us immediately.

If there was possible exposure at school we will notify those possibly exposed directly. Tests and quarantine would be required. (Exposure can occur 2 days before symptoms or a positive test)

According to the LA Health Department possible exposure only happens if the infected person spent 15 minutes or more in a row within 6 feet of another, or shared mouthed toys or utensils etc with another, or sneezed or coughed closely on another.

We limit all our activities and close interactions to less than 15 minutes.
We make sure mouthed toys and utensils are not shared.
We cough, sneeze, etc into our elbows, kleenex or something else and away from others.
We note any deviations from these protocols, should we need to check for possible exposure.

The likelihood of exposure is therefore limited but still possible.
We will consult with The LA Health Department for specific advice if a case occurs.
Wear Sunscreen Everyday: Children (10 months- 6yrs) should come to school wearing an SPF 30 or more on all exposed areas of the skin. If you would like us to re-apply a medication form must be completed. We also recommend wearing a hat. We will be having a lot of outdoor fun! (Always consult your child's physician.)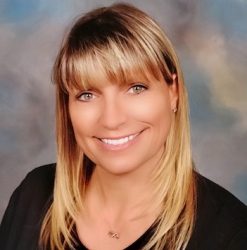 Latest posts by Jenni Rice - Owner & Director
(see all)