Themes & Books
This year our annual theme will be All About Animals. This month we will learn about Lions, Tigers, Monkeys, and Rhinoceroses. We will read The Lion Who Wanted to Love, Tigers, Five Little Monkeys Wash The Car, & Put Me in the Zoo! It's going to be another fun and educational year! Please remember to read together every night and do this (click to find out!)
Events
Staff Development Training 8/23 & 8/24: How to Initiate and Bring More Peer Social Interaction Into The Classroom. | Every month our teachers learn something new, take a look at something old from a new perspective, that reinforces and reinvigorates previous education and training, or just have some hands-on fun through our regular training programs. | Learn more about our happy teachers here.
School Closed 9/5: We need some rest before the new school year starts 9/6! 🙂 Have a wonderful Labor Day weekend. We'll be thinking about you!
Dance Tuesdays with Star Dreams: Starting 9/6 10:00 for children 3+. All classes will take place outside. Each class (Penguins, Dragonflies, Busy Bees) will have their own session. All Enrichment Instructors follow all the same screening procedures as our teachers. Star Dreams Dance & Gym, $56/mth, meets on Tuesdays.
Bring it: 9/6 An Apple for first day of school | 9/13 Favorite tiger toy or book | 9/19 A story about a monkey all week | 9/28 A picture of you at the zoo.
Grandparents Week 9/6-9/9: Grandmas & Grandpas are welcome to come to visit individually to say hi and enjoy some time outdoors. Please arrange with your child's teachers at drop off or pickup time.
Soccer Wednesdays with Captain Kicks: Starting 9/7 9:30-10:45 for preschool campus children 2+. A 1/2 hour class for Pandas and a 45 minute class for Penguins, Dragonflies & Busy Bees. All classes will take place outside. All Enrichment Instructors follow all the same screening procedures as our teachers. Captain Kicks Soccer $160 for a 10 week session, meets Wednesdays. To sign up click here and scroll down to sign up underneath the BLANK email and password to create an account. Then in activities search for Halsey Schools. Then select the 2 year old or 3-5 year old group. Contact: Zachary Benau 424-666-8920 www.captainkicks.com.
Wear it: Something with hearts 9/8
Grandparents Celebration 9/9: Grandparents' Day Facebook Live Celebration!! Grandparents can join us VIRTUALLY on Facebook. (Grandparents do not come on campus.) Each class has a time they will be on Facebook Live: Penguins- 9:15 am | Infants-9:45 am | Toddlers-10:00 am | Dragonflies-10:30 am | Busy Bees-10:45 am.
Karate Mondays with Little Ninjas: Starting 9/12 9:30-11:00 for children 3+. All classes will take place outside. Each class (Penguins, Dragonflies, Busy Bees) will have their own session. All Enrichment Instructors follow all the same screening procedures as our teachers. Little Ninjas Karate $69mth, meets on Mondays
Reminders
Bathing suits, swim diapers, water shoes, & towels are not needed after 9/2. We don't plan to get as wet after Labor Day. 🙂  Water play tables and other activities will continue. We just won't get soaked unless you get a notice to bring the gear for a special day. 🙂 
Materials & Supplies Fee: The annual $250 materials and supplies fee will be posted on your September statement on August 20th.  If you reserved your child's space in February/March with the Materials and Supplies fee you won't be charged again. If you paid the registration fee to start in August or September, the Materials & Supplies Fee is waived.  As indicated in the fee's name, the funds are used to help purchase new materials and supplies for the children.
Totpot Hot Lunch: All Natural & Organic Hand-Crafted Locally Sourced Fresh & Healthy Lunches for Toddlers-Preschool. The children LOVE these lunches and they are good for them too! Monthly menus are sent in the parent portal in sandbox. Sign up here
| | | | | |
| --- | --- | --- | --- | --- |
| 1 day/wk | 2 days/wk | 3 days/wk | 4 days/wk | 5 days/wk |
| $48/month | $98/month | $140/month | $179/month | $199/month |
Facebook, Instagram & Yelp: Check us out on facebook and instagram. And write a 5 star review on YELP!
Each class has their own web page with Curriculum information, schedules, calendar of events and themes, Teacher features, etc.
Illness Policy: We follow a strict written Illness Policy
COVID Prevention: For the safety of the children, we are still wearing masks inside & parents can come into the school by appointment only with masks on and proof of immunization and booster. Keep following our important illness & safety protocols at home and we'll do the same at school.
We don't expect any major changes until we receive the all clear from the Department of Social Services and The County Of Los Angeles Department Of Public Health Order Of The Health Officer. | How we are keeping children, parents and teachers safe click here.
Indoor Mask Requirement Unchanged: All children 24 months and older are required to have a box of disposable masks in their cubby that have multiple layers of non-woven material with a nose wire. For example this 3 ply surgical mask with a wire nose from Amazon. (LA Unified's decision to make masks optional has no effect on preschools or the recommendations by the LA County Department of Public Health, the California Department of Public Health and the Department of Social Services have not been modified for preschool. Masks are still HIGHLY recommended statewide for the safety of the children and teachers in preschool. As always the safety of all the children, teachers and families is our top priority.)
All families & teachers self-check at home and are checked before entry for any signs of illness. Temperatures are checked. Anything >100° stays home. All illnesses stay home.
Any COVID-19 symptoms require 1+ negative COVID-19 tests and/or 5-10 day quarantine and no symptoms. And administration/director approval. Read More
If your child visits a doctor for any illness, please ask for a return authorization note. Halsey Schools reserves the right to exclude a child from school at any time for any reason, even if a doctor or other recommends otherwise
If we have 3 or more children come down with something (other than COVID-19) we provide more information on the illness.
Stay home with your child if you, your spouse or anyone else who is in your home regularly like a nanny, grandparent, sibling, cleaning person or your child tests positive for COVID-19. And notify us immediately.
Sandbox App Photos: We do our best to send daily photos and updates. However, if you don't receive anything, know everything is fine. It just means the app is either processing or we just didn't have time to do it. Our priority is always direct interaction and supervision of the children. We take photos when we can, but it doesn't always happen. Thank you for your understanding.
Would you like to visit your child's classroom or chat with the teachers? Please email [email protected] to set something up. You can visit virtually through Google Meet, talk on the phone or visit the class in person. In person visits require proof of COVID vaccination, booster and a mask.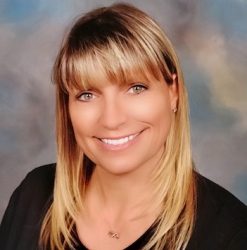 Latest posts by Jenni Rice - Owner & Director
(see all)