Little Ninjas Karate (only $69/month) meets at Halsey Schools preschool for children ages 3-6 years old. Classes are filled with exciting, hi-energy drills that are carefully designed to develop important life skills. Classes start simple and gradually become more challenging based on each child's individual pace and readiness for new material. All lessons are based on positive recognition, reward and reinforcement for effort, skill, manners, sportsmanship and respectful treatment of others. Self-confidence and Self Esteem are built in a gradual step-by-step fashion.
Give your Child a strong start on Life! Classes are fast-paced, fun filled, educational and motivational. Watch your child learn and grow in a positive, well disciplined and encouraging atmosphere.
Only $69 per Month – Mondays at 10:00. Please see sign-up form here or near the sign in and out sheets. Billing comes directly from Little Ninjas. You will not be billed on your Halsey Schools Statements. You can contact Little Ninjas directly at 818-719-0205.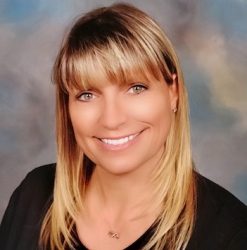 Latest posts by Jenni Rice - Owner & Director
(see all)