Our toddlers love exploring, learning & playing
About
Welcoming children ages 18 months to 24-34 months.

Our Teddy Bear's ratio is 1:6.

Bottles, pacifiers, sippy cups, etc are still welcome.

Specialized instruction in Spanish, Art, Music, and Music/Movement/Gym.

Lunches can still be heated up in microwave but not stored in the refrigerator.

Refrigerators are still available for milk & cups.

Snacks continue to be provided 3 times a day.  Fruits, vegetables, crackers & cheese, and more.

Hot lunches are also available. See menu & Sign up at HalseySchools.com/lunch
Bring your own or enjoy these examples. Actual snacks served may be different. We often use leftovers from lunch, parent provided snacks and substitutions as needed. Water is always served.
Loving, Caring Teddy Bear Teachers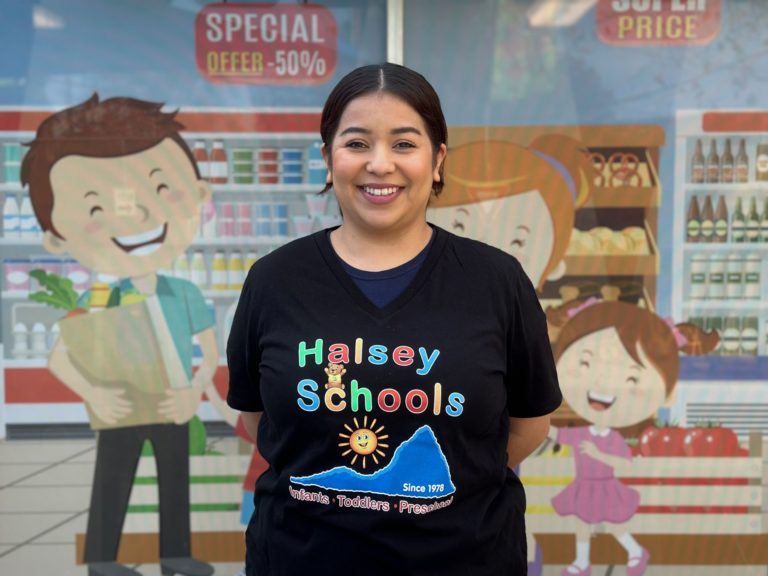 Early Childhood Development Credential, CPR & First Aid Certified I have my Early Child Development...
Get to know me
Clean, Bright, Fresh Classrooms & Fun Yards