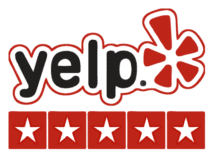 I have had a great experience transitioning my kiddo to preschool at Halsey schools. Ms. Jenni, the Director, is available and accommodating. Ms. Gabby, Ms. Alyssa, Ms. Cindy, and all the teachers have been so warm and welcoming. Transitioning your first kiddo to preschool is not easy and I'm so happy to have the support of all the smiling faces at Halsey. My kiddos weekly "lessons" get posted at the start of every week and they send photos daily to a parent portal. The pictures are great to see fun activities and play during the day, especially if the morning transition was rough. The "lessons" and schedule posted is great for knowing what themes and stories are being introduced during the day in classroom and supporting talking about your kiddos day with them.
Sherry N.
Yelp
Halsey Schools is great. Halsey is super accommodating. The teachers and staff are all so friendly. I'm so happy my daughter goes to this school.
Jessica D
2023
The team makes it clear they really care for the kids.
Maddie
2023
Teachers so caring, responsive and on top of everything!
Jessica R
2023
So happy we chose Halsey! From the staff to the curriculum, the food, our son is now potty trained, speaking galore and loves going to school.
Rachel
2023
I love all the teachers and their commitment to our kids. Not a negative thing to say about any of them.
Victoria
2022
The staff is incredible!!! They are always so friendly and greets us with a smiling face. They are so caring for our son and we feel so confident with leaving him there. I am so thankful for the staff being so patient with taking the time to help my son learn to take the bottle!!
Stephanie
2022