Welcome to Halsey Schools Infant Center! Where Children LOVE to Learn & Teachers LOVE to Teach! The teachers and I are here every day with a smile, advice and a sympathetic ear. All the teachers and I will become a part of your family and you a part of ours. We'll quickly learn every quirk and preference your child has and we'll give your baby tons of love and attention. Please give me a call at 818-992-1942 or schedule an appointment to see what I mean. I hope to meet with you soon.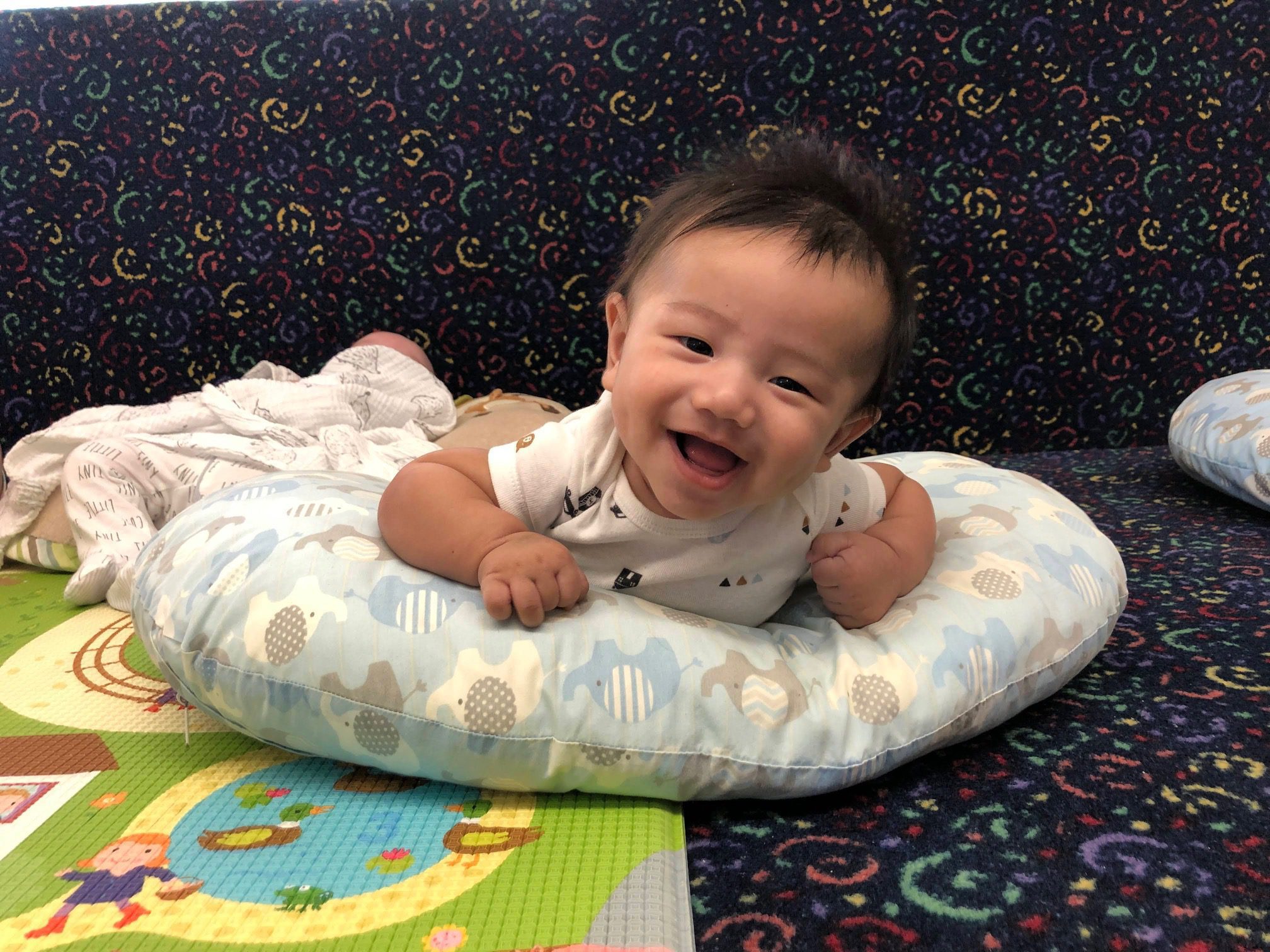 You and your baby will love it here. Your baby will be held, cuddled, talked to & stimulated consistently by loving nurturing teachers trained in Early Childhood Development. They will help your infant develop early communication skills by using Baby Sign Language. You'll receive daily written communication and are welcome to drop by or call anytime to chat with your child's teachers.
We'll follow this sample flexible schedule as a guideline that is adjusted for each child. We work closely with you to assure we follow your child's schedule. And we adjust whenever possible to accommodate the needs of your child and your family.
Your Child's Schedule is Our Schedule
| Time | Sample Schedule of Activities |
| --- | --- |
| 7:30 | Breakfast, quiet games & stories |
| 8:00 | Music & Movement |
| 8:30 | Sensory Stimulation & Manipulation |
| 9:00 | Snack |
| 9:30 | Outside Activities |
| 10:00 | Social interaction & Physical Development |
| 10:30 | Storytime |
| 11:30 | Lunch |
| 12:30 | Nap |
| 2:30 | Snack |
| 3:00 | Outside Activities |
| 3:30 | Snack |
| 4:00 | Storytime |
| 5:00 | Quiet Games & Activities |
| 5:30 | |
| 5:30 | Goodbye |
You are encouraged to be as involved in school activities as much as you would like. Come in anytime to breastfeed, bottle feed, pump, hangout, read a story, play outside. Whatever you want. Join us for our many monthly parent involvement opportunities throughout the year.
Your Child Will Love It Here & So Will You!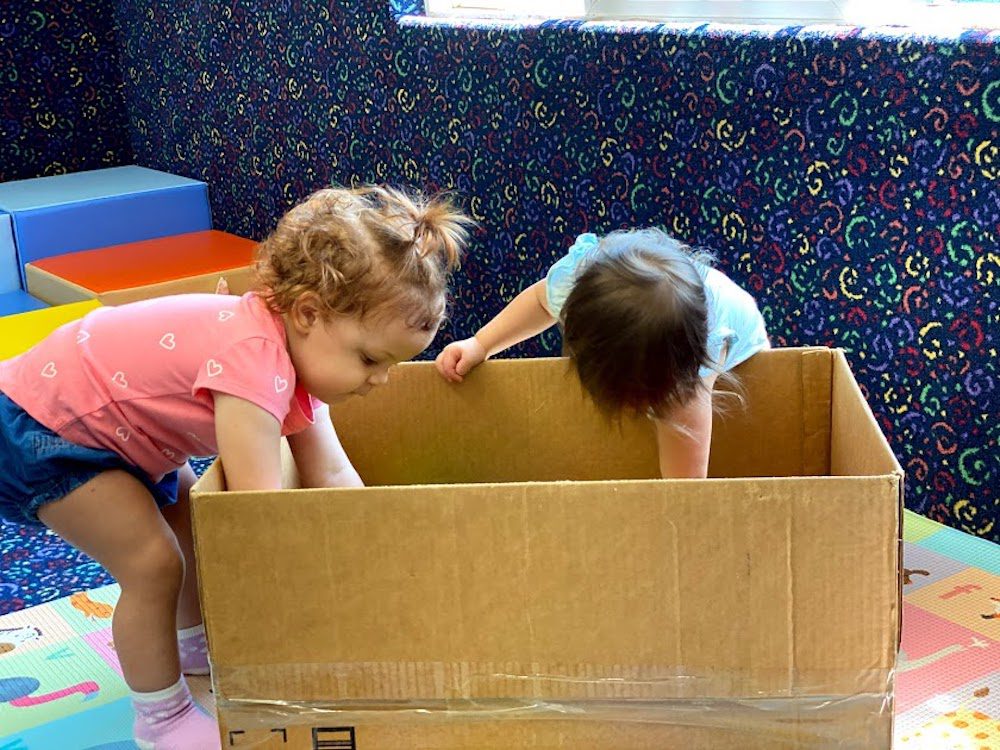 Your little one will get lots of love and attention. Your child's teachers provide continual personal contact. Your baby will be held, cuddled, talked to and stimulated consistently.
At this age your child begins to crawl, sit up, creep, rock, climb up & down ramps and low steps and cruise. To stimulate this development we provide an atmosphere that encourages your child to explore. You will notice our facility is designed specifically with your little explorer in mind.
At this age your child begins to walk, slide, tumble, climb up, over and into things. Your child will be very busy collecting, filling and dumping things. Small muscle skills begin to develop as your child begins to explore; taking apart, staking, setting up and knocking down. As your child begins to understand words and directions, we stimulate development by providing a variety of opportunities to learn about choice and responsibility. Your child will most likely be promoted into our Toddler Program at around 18 months old.