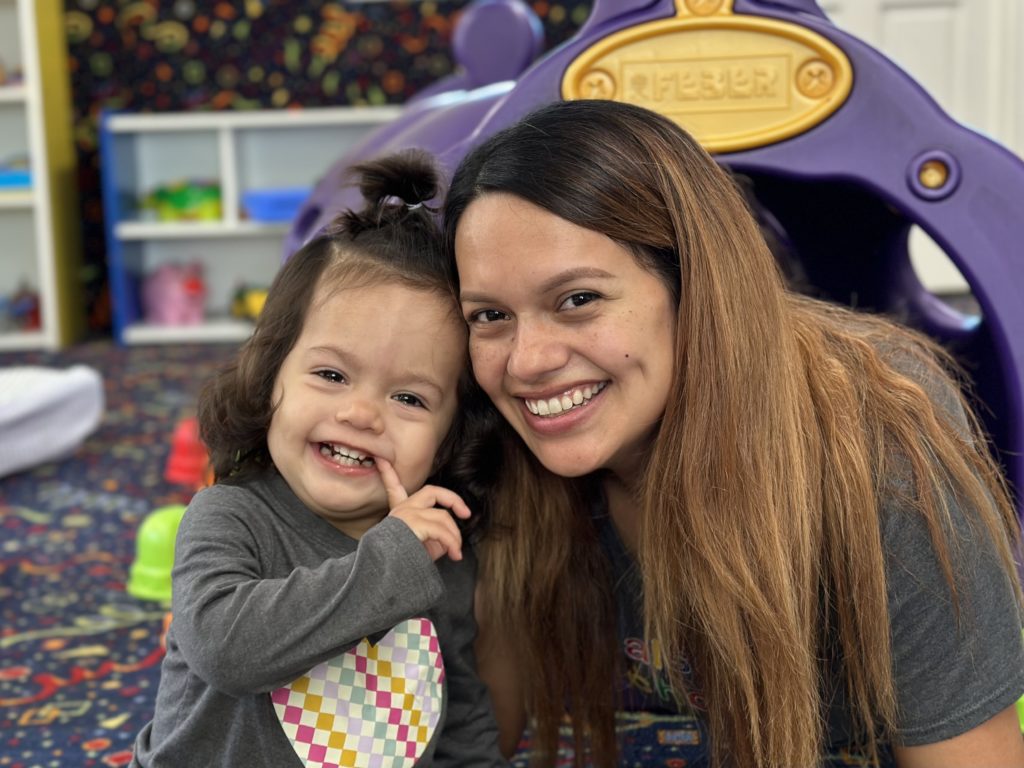 Teachers your family will LOVE! All your child's teachers at Halsey Schools are: Early Childhood Development Credentialed; CPR & First Aid Certified; Loving & Caring; Trained to educate both children and parents; Professional & Experienced. They'll make both you and your child happy every day! You'll love our teachers as much as we do. They are the best!
WHY ARE HALSEY SCHOOLS' TEACHERS THE BEST?
We all follow this Mission Statement
Interactively teach children with love, compassion, joy, wonder and excitement in a safe, secure, encouraging, happy environment where parents and co-workers learn appropriate behavior and child development techniques from our actions too.
Always teach children and parents with a smile
Alway greet children and parents by name with a smile
Always encourage and share your ideas with co-workers and parents
Always be positive and reassuring
Always get to know each individual child's personality, special needs and quirks
Always keep learning and improving yourself
Questions Halsey Schools' teachers are always asking themselves:
Am I doing something now that will make a parent refer Halsey Schools to a friend?
Is a child, parent or teacher learning from what I'm doing now?
Am I smiling?
Am I being friendly?
Halsey Schools = Learning 
WHAT ARE THE TEACHER/CHILD RATIOS?
Our low ratios provide consistent personal interaction and group socialization. There are no more than 3-4 children per teacher in the Infant Center, 6-8 in the Toddler Center and 10-12 in the Preschool.
WHAT ARE THE QUALIFICATIONS OF THE TEACHERS?
All teachers hold their Early Childhood Development Credential and are certified in CPR and First Aid. Every classroom uses co-teaching instead of teachers and aides. We do not have less qualified aides or assistants. Everyone is a fully qualified teacher. 
ARE BACKGROUND CHECKS PERFORMED?
Absolutely. Every teachers goes through a complete finger printing and background check through the Department of Justice (DOJ) and the Federal Bureau of Investigation (FBI). All our teachers have squeaky clean records, years of experience and excellent educational and personal qualifications.
WHAT IS YOUR TEACHING APPROACH & PHILOSOPHY?
Children learn and develop by doing. Children learn best through interactive hands-on activities in a structured yet flexible environment. Read more here. 
Even when I'm not working I'm still surrounded by children. They bring so much joy...
Get to know me