[quote author_name="Jenni Rice" author_description="Director & Owner" author_image="https://halseyschools.com/wordpress/wp-content/uploads/2013/11/Jenni-Rice-Owner-Director.jpg" size="small" style="solid"]
Building forts or hideouts with blankets, pillows, sofas, tables, and chairs, is a wonderful tradition of childhood. As children build them, they develop creativity, learn spatial awareness, and practice the laws of physics, too. When families play together, children learn skills like cooperation, turn taking, and problem-solving. And it's fun for everyone. [/quote]
Let your children build Their fort
Help but don't take over. Let your child's imagination go! Just help out where needed to keep it safe. A fort can be whatever your child wants: a castle, a home, a cave, a tent, an igloo. The options are limitless. Just like our imagination.
Building forts will encourage your child to
plan
lead
problem solve
work together
cooperate
Your child will gain a sense of pride and ownership and have a fun private place to think, play and hangout. If you're lucky maybe you'll be granted entrance to join in on the fun too!
Fun things to add to forts
string lights
a sleeping bag
a picnic lunch
a secret exit
secret storage
a peeking hole
a periscope
Child made forts are fun places to
pretend
read
think
sing
play games
hide
cool off
take a nap
have a sleep over
Encourage your child to start their fort
Gather some blankets and pillows to get the ball rolling and watch your child's imagination in action.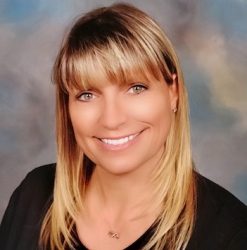 Latest posts by Jenni Rice - Owner & Director
(see all)