Themes & Books
This year our annual theme will be the WONDERFUL World of Disney! Each week we will have fun related themes like: Who was Walt Disney?, Mickey & Minnie Mouse, Donald & Daisy Duck, and Goofy and Pluto. We will read Walt Disney, Mickey & Minnie Storybook, Donald Duck the Great Survival Test and Goofy: The Good Sport. It is going to be a fun educational year!
Events
Paused gatherings: Group events, visitors, field trip, parents inside… are all on pause for now.
Closed – Labor Day 9/7: We are going to rest. it takes a lot to get ready for the new school year! 🙂 Happy Labor Day! Traveling? Please let up know your plans so we can provide guidance on what you will need to do for your child to return.
Back to School Tuesday 9/8: Our official start of the new school year!
Wear it: A shirt w/ your favorite Disney character – 9/9
Staff Development Training 9/22 & 9/23: The Magic of Storytelling | Every month our teachers learn something new, takes a look at something old from a new perspective, reinforces and reinvigorates previous education and training, or just have some hands-on fun through our regular training programs.
Reminders
Updated Totpot Hot Lunch Prices: Sign up here
| | | | | |
| --- | --- | --- | --- | --- |
| 1 day/wk | 2 days/wk | 3 days/wk | 4 days/wk | 5 days/wk |
| $35/month | $70/month | $98/month | $128/month | $157/month |
Facebook, Instagram & Yelp: Check us out on facebook and instagram. And write a 5 star review on YELP!
Each class has their own web page with Curriculum information, schedules, calendar of events and themes, Teacher features, etc.
Materials & Supplies Fee: The annual $250 materials and supplies fee will be posted on your September statement on August 20th. If you reserved your child's space in February/March with the Materials and Supplies fee, or if your child started this August or September, this fee will be waived. (The fee is separate from the registration fee). As indicated in the fee's name, the funds that are generated are used to help purchase new materials and supplies for the children throughout the year.
Sign in and out on your device: Point your camera towards glyphs on signs at our gates or
Go to HalseySchools.com
Click on the menu and select Tuition>Sign In/Out
Enter your code and initials just like you would do on our check in pads. More Info.
Self Screening at home: Keep up the good work! Parents and teachers have been doing an awesome job of self screening and staying home when any concerns arise. No runny noses. No illnesses. Only healthy teachers and children at school. 🙂
Arrival screening: Our arrival screening is going GREAT! We have only had to turn away one fever and one minor illness. Read How we are keeping parents, children and teachers safe for details on self screening and our daily entrance screening. Together we are keeping everyone safe.
Report and isolate: If you or anyone in your family has had any exposure to any person who has a suspected or confirmed case of COVID-19 report it to us immediately and self isolate. Thank you. Read More
Masks for children 2+ years old: Thank you for helping your children learn how to put on and off, wear, and store their masks properly. We are so proud of all the children and the parents! What a team we are! (No children under 2 can wear a mask.) Read More.
Traveling? Please let up know your plans so we can provide guidance on what you will need to do for your child to return.
Illness Policy: We follow a strict written Illness Policy 
All families & teachers self-check at home and are checked before entry for any signs of illness. Temperatures are checked. Anything >100° stays home. All illnesses stay home.
Any COVID-19 symptoms require 1+ negative COVID-19 tests and/or 10-14 day quarantine and no symptoms. And administration/director approval. Read More
If your child visits a doctor for any illness, please ask for a return authorization note. Halsey Schools reserves the right to exclude a child from school at any time for any reason, even if a doctor or other recommends otherwise
If we have 3 or more children come down with something (other than COVID-19) we provide more information on the illness.
Stay home with your child if you, your spouse or anyone else who is in your home regularly like a nanny, grandparent, sibling, cleaning person or your child tests positive for COVID-19. And notify us immediately.

If there was possible exposure at school we will notify those possibly exposed directly. Tests and quarantine would be required. (Exposure can occur 2 days before symptoms or a positive test)

According to the LA Health Department possible exposure only happens if the infected person spent 15 minutes or more in a row within 6 feet of another, or shared mouthed toys or utensils etc with another, or sneezed or coughed closely on another.

We limit all our activities and close interactions to less than 15 minutes.
We make sure mouthed toys and utensils are not shared.
We cough, sneeze, etc into our elbows, kleenex or something else and away from others.

The likelihood of exposure is therefore limited but still possible.
We will consult with The LA Health Department for specific advice if a case occurs.
Wear Sunscreen Everyday: It's Sunscreen Time! Children (10 months- 6yrs) should come to school wearing an SPF 30 or more on all exposed areas of the skin. If you would like us to re-apply a medication form must be completed. We also recommend wearing a hat. We will be having a lot of outdoor fun! (Always consult your child's physician.)
Healthy Schools Act Notice: We do not plan/expect to use any pesticides for pest management under the Healthy Schools Act. We disinfect throughout the day using safer alternatives to bleach and other chemicals: Clorox Hydrogen Peroxide Disinfectant, Oxivir Hydrogen Peroxide Disinfectant, Lysol Disinfectant Spray & Formula 409 Multi-Surface Cleaner Pine Sol. Clorox Hydrogen Peroxide Disinfectant, Oxivir Hydrogen Peroxide Disinfectant, Lysol Disinfectant Spray, Odoban, Nu-Foamicide & Pine Sol.
Training: All teachers trained in Basic Pest Management in the School & Child Care Settings.
Signup for:
Reminds:
Emergency & others:
Emergency only:
Online signup: Emergency
Text Signup: text "@emergency" to 81010 or 512-982-9350
It's a good idea to have a friend or family member out of state sign up for this one.
Parent Portal
You should have received an emailed invitation to sign-up for online account access at https://parentportal.runsandbox.com/Login. There you'll be able to communicate with us, access your statements, update phone numbers, emergency contacts and create your sign in/out pin. If you haven't received one yet, just let us know. Parent Portal Instructions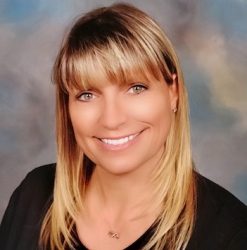 Latest posts by Jenni Rice - Owner & Director
(see all)