It's Back to School Time! Themes & Stories for September
[quote author_name="Jenni Rice" author_description="Owner & Director" author_image="https://halseyschools.com/wordpress/wp-content/uploads/2019/08/Jenni-Rice-Owner-Director.jpg" size="medium" style="solid"]
This year our weekly themes will be Animals around the world! We'll start off this month learning about: Jaguars, Grizzly Bears, American Bison, & American Alligators.  We'll be reading The Jaguar's Story, Brown Bear, Brown Bear, What do you see?, The Buffalo Are Back, and Alligators and Crocodiles. You can cuddle up and read these great books with your child at home too.
[/quote]
Closed – Labor Day 9/2: We are going to rest. It takes a lot to get our classrooms all ready for the new year. 🙂  Happy Labor Day!
Back To School Tuesday 9/3 : Our official start of the new school year.
Grandparents' Week 9/3-6: Come hang out with us! It's fun! Grandma, Grandpa, Papa, Nana, Pops, Gramps, Grammy… It's your week to stop by and read a book, tell us a story, play your guitar, whatever you'd like to do. Please give us a call or have Mommy or Daddy schedule a good time for you to visit the class.
Wear it 9/4: Your fastest running shoes.
Bring it 9/10:  your favorite teddy bear | 9/19: an apple | 9/25: your favorite reptile – stuff, picture or a pet.
Birthday Parties:  We love birthdays! You are welcome to arrange celebrations at school with us. It can be something simple like cupcakes or you can kick it up a notch with a visitor like a superhero or bouncer.  All special visitors must include all children in all classes and must be planned in advance. Please always bring enough treats for the entire class.
Grandparent's Cookie Party 9/6:  Grandparents please join us: 9:30 – Infant Center, 10:00 – Tiny Tots, 10:30 – Toddler Center, 11:00 – Preschool. We hope you have a great Grandparent's day on Sunday.
Staff Development Training 9/24 & 9/25:  Ideas for Teaching Children about Emotions |  Every month our teachers learn something new, takes a look at something old from a new perspective, reinforces and reinvigorates previous education and training, or just have some hands-on fun through our regular training programs.
In addition to our in house training, we receive coaching from Child360 (aka LAUP). Several times a month our Child360 coaches visit and help us improve our parent, children and co-worker interactions. They help us: pinpoint areas to improve, set goals and implement action plans.   Learn more about our happy teachers here.
Field Trip 9/26 9:30 – 12:00:  Kid's Empire |  Lunch @ School |6400 Owensmouth Ave, Woodland Hills, CA 91367 | (818) 912-6299 | Field trips are available for Busy Bees, Dragonflies, Penguins & Pandas 3+ years old and potty trained.  All children must wear their Halsey Shirt on all field trips. If your child is under 3 and in diapers he/she may attend the trip if you or your spouse or other loved one join us. Parents are always welcome to attend and space is limited. So let us know if you want to join us right away. Sign up Field Trips here.
Picture Day 9/30 & 10/1: 9/30 Infants & Toddlers 10/1 Preschool by Julie Lilly Photography. Please complete Order Form and include payment by picture day. You'll get the pictures within 4 weeks. Return for refund if any problems. | If an order form was not completed one pose will be taken and proofs provided within 4 weeks to place any orders. | You can either have your child wear his/her photo outfit or send an outfit to change into. | If your child can't make the designated day, let us know and we'll make sure the pictures are taken on the other day. | Please see Order Form in your child's folder.
Surprise Parent Readers Anytime:  How would you like to be a surprise reader for our story times? You can schedule at your usual drop off time, pickup time or anytime in between. Don't forget it's a surprise, so don't let the children in on the secret. You can come in dressed up as a character from the story or just come as you are. It's up to you. The sky is the limit.  Signup here.
Parent Visitors: As always you are welcome to visit at anytime and volunteer to tell us what you are now that you've grown up. We can work around your schedule to make it happen.  Sign-up here or just let us know.
Share Day Every Friday: Children are encouraged to bring in a ball, a toy, a picture, or something else safe and interesting to share. Electronics with screens like ipads, ipods, phones, tablets, tvs etc should stay at home. Any weapons like toy guns, water guns, anything that shoots or bangs needs to stay home too. | Remember anything can get lost or broken. Label everything and if anyone is worried about something breaking or disappearing, please leave it at home. | Books can be brought in to share any day of the week.
Reminders
Each class has their own web page with Curriculum information, schedules, calendar of events and themes, Teacher features, etc.
Infant Center | Tiny Tots | Toddler Center/Teddy Bears | Pandas | Penguins | Dragonflies | Busy Bees
Materials & Supplies Fee: The annual $199 materials and supplies fee will be posted on your September statement on August 20th.  If you reserved your child's space in February/March with the Materials and Supplies fee, or if your child started this August or September, this fee will be waived. (The fee is separate from the registration fee).  As indicated in the fee's name, the funds that are generated are used to help purchase new materials and supplies for the children throughout the year.
Facebook: Check out our facebook page for a list of events and tons of pictures updated regularly.
Parent Handbook: Your updated parent handbook is here.
Illness Policy:  We follow this written Illness Policy and make every effort to assure your child contracts as few illnesses as possible.  However, most children and adults will contract at least one illness between now and April. Remember to wash your child's hands everyday before leaving school or any other social event.
Healthy Schools Act Notice: We do not plan/expect to use any pesticides for pest management under the Healthy Schools Act. We disinfect throughout the day using safer alternatives to bleach and other chemicals: Clorox Hydrogen Peroxide Disinfectant, Oxivir Hydrogen Peroxide Disinfectant, Lysol Disinfectant Spray & Formula 409 Multi-Surface Cleaner   Pine Sol.  
Training: All teachers trained in Basic Pest Management in the School & Child Care Settings.
Signup for:
[tabs position="top-left" style="simple" type="click"]
[tab_title]
Portal
[/tab_title]
[tab_content]
You should have received an emailed invitation to sign-up for online account access at https://parentportal.runsandbox.com/Login. There you'll be able to communicate with us, access your statements, update phone numbers, emergency contacts and create your sign in/out pin. If you haven't received one yet, just let us know. Parent Portal Instructions
[/tab_content]
[tab_title]
Reminders
[/tab_title]
[tab_content]
[/tab_content]
[tab_title]
Emergency
[/tab_title]
[tab_content]
Emergency only:
[/tab_content]
[tab_title]
Pesticide Notice
[/tab_title]
[tab_content]
Sign-up for Pesticide Use Notification IF we use pesticides required to be registered with the EPA. We do not plan to and have not used any in the past. We use Lysol daily to disinfect. Read about our Integrated Pest Management System here.
[/tab_content]
[/tabs]
Signup for Soccer, Karate, Keyboards, Dance
[custom_posts template="one_fourth" effect="none" hide="date,author,comments-link,summary,categories,tags,button-1″ entry_ids="5474, 3436, 3407, 3413″]
[/custom_posts]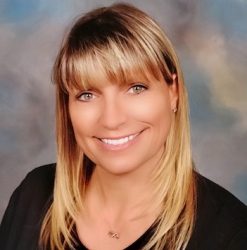 Latest posts by Jenni Rice - Owner & Director
(see all)