What are loose parts?
Have you ever noticed that children are often much more interested in the box then what was in it!? A box is a GREAT example of a loose part. It can be whatever your child wants it to be. Loose parts are things that inspire your children's imagination and creativity to invent, create and make things on their own terms. There are no predetermined outcomes or samples. Just a bunch of different things to create whatever they want. We call this open-ended learning.
Loose Part Examples
| Natural | Synthetic/Person Made |
| --- | --- |
| Seeds, pinecones, needles, bark, wood | Boxes, paper towel & toilet rolls newspapers, magazines |
| Rocks, pebbles, stones | Paper towel and toilet paper tubes |
| Sand, dirt, mud | Blocks, legos, manipulatives |
| Sticks, branches, leaves | Buttons, spools, beads, popsicle sticks, straws |
| Flowers, grasses | Paints, brushes, |
| Feathers, shells, driftwood | measuring cups, spoons, buckets, funnels |
| Water | Tools, large nuts & bolts, wood scarpes |
| Shells & other beach treasures | Box of toy animals, play cars |
Recommended Loose Parts Manipulatives Toys for your child
The children love playing with all of these loose parts manipulatives at school. Try them at home!
What your child learns with loose parts
Problem Solving
Engineering skills
Concentration
Self confidence
Creativity
Sharing, collaborating, leading, following
Hand-eye coordination, large and small motor skills
Language and vocabulary
Scientific thinking
Social and emotional development
Literacy
And a lot more. The learning opportunities are endless.
How to encourage loose part learning with your child
Look for and gather loose parts (Be aware of choking hazards)
Give the loose parts to your child
Observe & participate. Get in on the fun!
Model but don't lead or insist on doing something your way or the 'right' way
Comment using Feedback loops, Open-Ended Questions & fun, new, different words.
How to store loose parts for your child
Cardboard boxes
Plastic boxes
Divided storage for buttons, feathers, pebbles…
Bags
Anything works
Loose parts are a great tool for learning at home! They are easy, mostly free and fun to collect and use. Most importantly loose part learning can bring parents and children together at home using their imagination, creativity, and problem solving skills. The learning opportunities are endless!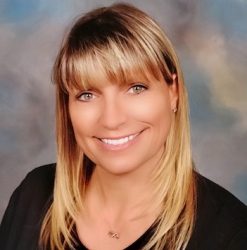 Latest posts by Jenni Rice - Owner & Director
(see all)