Halsey Schools Core Philosophies
Children learn and develop by doing
Children learn best through interactive hands-on activities in a structured yet flexible environment.
Play is an important part of learning.

Passive screen activities (TV, iPads, Tablets, Smart Phones…) should be almost non-existent in preschool.

A mix of open ended, structured and free-play activities help children develop fully:

Art, Manipulatives, Science, Music, Drama/Play/Pretend;

Problem Solving, Reading, Phonics, Writing Skills, Worksheets when age appropriate;

Movement & Dance, Physical Education, Gross Motor Skills, Outdoor Fun;

Leadership, Interpersonal Skills, Socialization and getting along with others, being polite, using good manners, being thankful and empathetic…

Children love routines

Structured times for snacks, lunch, nap, etc help children feel comfortable by knowing what to expect next.
Children love to do things for themselves and should be age-appropriately encouraged to do so.
From rolling over to skipping, hopping and jumping, children need an environment that encourages and fosters their full mind and body for optimal growth and development.

Children should be given the opportunity to make their own choices and decisions.
Children learn at their own pace.
Teachers and parents should understand that childhood milestones are achieved at different times depending on each individual child's developmental pace.

Children should be encouraged but never pushed too hard or made to feel stressed.
Children learn and expand their minds by asking questions.
"Why" is a favorite word of many toddlers and preschoolers and it should be encouraged by:

offering short, simple, honest, answers
asking "What do you think?"
finding out or looking up answers together
Children need to be asked open ended questions. There are many possible answers to questions.
Children should always be encouraged to answer with what they think is the best answer.
Discipline should be approached proactively and positively
Discipline is not a punishment
Teachers are so much more than caregivers
We refer to our entire staff as teachers from infants through preschool.
Our teachers are much more than caregivers. Yes caregiving is an important part of being a teacher but our teachers are so much more.
Our teachers are not simply observers, protectors or facilitators; they are active participants in your child's daily activities. We never use TVs, Movies…
Our teachers are fully educated in Early Childhood Development and are CPR & First Aid Certified.
Our teachers love, encourage and bond with your entire family.
Our teachers educate and encourage parents and children.
Our teachers learn each child's special needs and quirks.
Preschools should teach Parents & Families too
We believe that educating and helping parents and families is just as important as teaching the children.
You can always learn from our teachers' caregiving skills and teaching techniques.

Teachers offer face to face advice.
Our Blog is full of:

Parent conferences are provided on request and scheduled twice a year.
Parents involvement at home and at school is important
You should read with your children every night.
You should limit screen time at home.

Children over two years old should spend no more than 1 to 2 hours a day on screen media of any kind. Children under two should not use screen media at all.

You should age-appropriately talk to your children about their day asking specific questions like "What was it like when you blew bubbles today?"
You are encouraged to be as involved in school activities as much as you would like. When you can, please join us on field trips, monthly events, read a story at pickup or drop off time, sign up to be a visitor – play your guitar, tell about your job, bring in your child's favorite treat…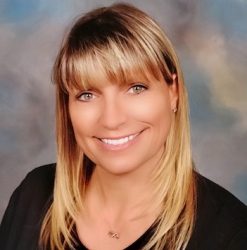 Latest posts by Jenni Rice - Owner & Director
(see all)