Playing is how preschool children learn
Infants, toddlers and preschool children learn through interactive hands-on activities. It is the natural way for them to explore, solve problems, be creative, develop stories and to obtain social skills.  Playing blocks with friends is just one way preschoolers learn social skills, colors, numbers, geometry, shapes, balance and problem solving. Playing with others helps children learn how negotiate, get along with others and solve and prevent conflicts. There is no question that children learn through play. Playing is learning.
Play helps your child with:
Cooperating
Sharing of ideas
Communicating
Listening
Problem solving
Developing
Representing knowledge
Risk taking
Concentrating
Perseverance
Succeeding
Learning
Thinking flexibly
Questioning
Gathering information
Creating
Empathy
Imagining
Innovating
Being independent
You can help your children learn through play by guiding & facilitating their efforts. Take a look at these HomeFun! Activities to get started.
At Halsey Schools hands-on learning and play is a driving force through our curriculum, lesson plans and daily activities.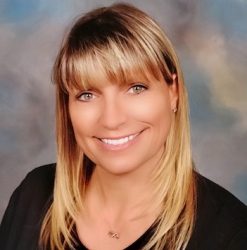 Latest posts by Jenni Rice - Owner & Director
(see all)