We use these signs everyday. Do you know what they mean?
How to use Baby Sign Language
How to use & teach signing with your baby
Learn the signs above using this free Baby Sign Language Chart and/or visiting BabySignLanguage.com

Make it fun. Sign while saying the word. Repeat signs over and over and sign often.

When your baby signs, say & sign the word and act on it.

Celebrate, recognize and acknowledge when your baby signs.
Why you should sign with your baby
Your six month old baby can start to communicate personal needs with signs instead of cries.
Your baby may speak earlier, have a larger vocabulary & higher IQ if you sign together.
Your baby will feel more secure & content when communicating clearly with signs.
Your baby will establish closer bonds & connections with you and other adults that sign with them.
You'll feel happier & less stressed when you know what your baby is communicating.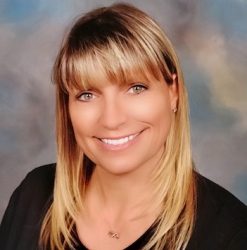 Latest posts by Jenni Rice - Owner & Director
(see all)