| | |
| --- | --- |
| | We've been learning a lot about our planet at school. Earth Day, April 22, is a wonderful time to get your children thinking about ways they can make a difference for our environment. Yes! Toddlers and Preschoolers can help save the earth too!  |
Here are some things you can do at home with your child to celebrate Earth Day.
Earth Day Activities for families with Preschoolers
Help plant a tree or native plants in your garden
Help clean out a closet, room or garage and donate outgrown toys, books & clothes
Walk to the store, a friend's house… instead of driving
Go swimming instead of turning on the air conditioning
Put on some gloves and walk around your neighborhood picking up trash
Help replace some old fashioned incandescent light bulbs with new energy efficient ones
Go outside for a hike, a walk or a ride and simply enjoy nature
Play a board game instead of watching TV
Every day preschool habits to start or improve on
Turn off appliances and lights when you leave the room
Recycle paper, plastic, glass
Turn off water when brushing teeth
Put left over food in the refrigerator not the trash
Use reusable bags for groceries
Everyone, no matter how old or how young, can help make Woodland Hills a better place.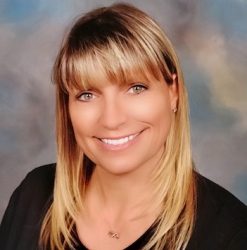 Latest posts by Jenni Rice - Owner & Director
(see all)