How to Celebrate Memorial Day with your child
It's the start of summer and a great reason to be outside picnicking, barbecuing or watching a parade. Sometimes the true meaning can be forgotten. Here are some ways to celebrate Memorial Day weekend with your children and still respect what the day is all about; remembering the people who lost their lives while fighting for America.
Keep it simple
First start with a brief explanation. For preschoolers the simplest way to describe Memorial Day is a day when we honor the people who are no longer with us who have fought to keep our country free and safe. Too much detail about death can be overwhelming and frightening, so keep it simple and let your child by your guide.
Wear red, white and blue.
Display the U.S. flag outside your house. Do the Pledge of Allegiance and sing a patriotic song.
Visit our local veterans' hospital with some treats or a thank you card or picture.
Decorate the graves of loved ones or with flowers and flags.
A have a moment of silence in remembrance of those who've died or join the nation at 3:00 p.m. on Memorial day for the National Moment of Remembrance where America goes silent for one minute.
Read Memorial Day Surprise
Memorial Day has been celebrated in America since the 1860's. Let's make sure our children continue the tradition and always reflect on what the day is really all about. Have a wonderful weekend with your family.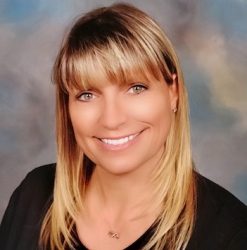 Latest posts by Jenni Rice - Owner & Director
(see all)