Do you want your preschooler to be on KTLA 5 with Allie Mac Kay?
Allie will be broadcasting live from Halsey Schools' Preschool starting at 5:00 a.m. August 6, 2013. She will be interacting and playing with the children, talking to teachers and asking parents for Back to School tips and ideas; lunches, getting ready in the morning, etc. We sure could use your help. It is going to be a lot of fun.
Click here to see what happened last time she was here.
If you and/or your child would like to participate please email [email protected] and be at 21321 Costanso Street by 5:00 a.m. on Tuesday 08/06/2013.
Allie Mac Kay is a feature reporter on the KTLA 5 Morning News. She gets to highlight businesses, events, and people all over the southland, every morning.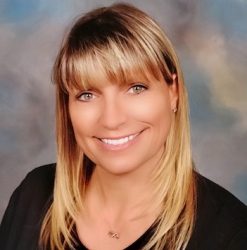 Latest posts by Jenni Rice - Owner & Director
(see all)