Themes & Books
This month we will learn about Seagulls, Crabs, Octopuses, and Seahorses . We will read Hello Ocean, Clumsy Crab, I'm the Biggest Thing in the Ocean, and Mister Sea Horse.
Events
Shhhhh. Surprise Readers: We have been having a lot of fun with our parents visiting as surprise readers. If you would like to participate, please arrange with your child's teachers or Sign up here.
Bring it: A picture of you at the beach 8/7-8/11 | Bring in a book about the ocean 8/21-8/25.
Wear it: Wear the color red 8/16 | Wear orange like a seahorse 8/28.
Water Play: Please make sure your child has:
Bathing suit or swim diapers
Sunblock SPF 30 or more applied
Extra Sunblock
Water shoes
Water shirt
Towel
Hat
Summer change of clothes & regular shoes
Please remember to label everything
Water Play Schedule: These are the days we will have pre-planned responsible water activities. However it's best to always have all the water play supplies at camp.
Infants: Random
Tiny Tots: Th
Toddlers: Tu
Pandas: Th
Penguins: W
Dragonflies: Fr
BusyBees: M
Reminders
Bye Bye Sandbox. Hello Brightwheel: The Sandbox parent portal system we use is going bye bye and being replaced with Brightwheel. 7/20/23 was the last time billing took place in Sandbox. Billing for September will take place on Brightwheel on August 20th.  | You will receive 2 different emails from Brightwheel regarding sign up and autopay. Please follow the instructions to get your account all set up. | For billing please choose "Bank account," not "Card." We get charged a lot of money to process credit cards and we'd like to see that money go to the teachers and the classrooms instead of the banks. | Once everyone is all set up, we will begin communicating with Brightwheel and you can sign in and out etc. 

Preschool Drop Off & Pick up Procedure: Please enter & exit the preschool only through the front office door. Parents are welcome to come into the classrooms. We will no longer be using the gate during drop off & pickup.
Wear Sunscreen Everyday: It's Sunscreen Time! Children (10 months- 6yrs) should come to camp wearing an SPF 30 or more on all exposed areas of the skin. If you would like us to re-apply a medication form must be completed. We also recommend wearing a hat. We will be having a lot of outdoor fun! (Always consult your child's physician.)
Materials & Supplies Fee: The annual $299 materials and supplies fee will be posted on your September statement on August 20th. If you reserved your child's space in February/March with the Materials and Supplies fee you won't be charged again. If you paid the registration fee to start in August or September, the Materials & Supplies Fee is waived. As indicated in the fee's name, the funds are used to help purchase new materials and supplies for the children.
Sheets & Blankets: All children must have a sheet & blanket for nap time everyday. Please make sure to send a sheet & blanket at the start of the week. Please have your child's name printed on them. Thank you!
Summer Change of Clothes: Please make sure your child has at least one complete set of extra summer clothes & shoes. Don't forget to label everything.
Family Vacations: Will you be taking a summer vacation? Please block out dates in your Parent Portal at least two weeks before your vacation. This will allow us to plan accordingly for our daily activities and not worry about why your child is not at camp. Thank You!
Student Birthday Celebrations at school: We LOVE celebrating your child's birthday at school! You are welcome to bring healthier food options like fruit, muffins, bagels, etc). Parents are welcome to come & celebrate too! Please make all celebration arrangements with your child's teachers.
Student Birthday Celebrations at home: If you are planning a birthday celebration outside of school, we would be happy to help with handing out the invitations. Just ask for a list of the children's names, fill out the invitations at home and bring to school for us to pass out.
Immunizations: Please make sure to keep up with your child's immunizations and update the Sandbox Parent Portal whenever your child gets a vaccine. Including the COVID vaccination.
Illness Policy: We follow a strict written Illness Policy. PLEASE keep your child home if they are sick. It is important to keep the children & staff healthy.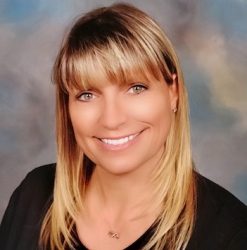 Latest posts by Jenni Rice - Owner & Director
(see all)