Themes & Books
This month we will learn about Potatoes, Grapefruits, Onions and Kiwis. We will read One Potato Two Potato, Growing Vegetable Soup, Vegetables in Underwear, and Foods with Moods.
Events
Cultural diversity & sharing family traditions: We encourage your families to join us in our holiday celebrations by sending special snacks, stories, pictures or any fun things you wish to share. Please arrange with your child's teachers.
Stardreams Dance & Gymnastics Recital: 12/5  10:00 & 10:45 If your preschool child is in Dance & Gymnastics there will be a small outdoor recital. Please let us know if you will be attending. Please verify with your child's teachers what time your child will be performing.
Wear it: 12/5 Brown like a Potato | 12/18- 12/22 Holiday Shirt or Green/Red
Bring it: 12/11-12/15 Your Favorite Holiday Book | 12/27 Your Favorite Fruit for Snack
Classroom Holiday Social 12/14: Come inside & visit your child's classroom for a special holiday celebration with wonderful activities and parent provided holiday inspired snacks. Please look for a note assigning your item the week before. (If you don't want to bring anything that's fine too.) Infant's, Tiny Tots & Toddlers 9:30-10:30, Preschool 10:30-11:30.
School Closed 12/25 Mon & 12/26 Tue: Be safe and have a Wonderful Holiday!
Staff Development Training 12/19 & 12/20: 6 kinds of open ended questions you should ask your preschooler. | Every month our teachers learn something new, take a look at something old from a new perspective, that reinforces and reinvigorates previous education and training, or just have some hands-on fun through our regular training programs. Scroll down to learn about our relationship with Quality Start Los Angeles (QSLA). Get to know more about our happy teachers here.
School Closed 1/1 Mon & 1/2 Tue: Have safe and very Happy New Year!
Reminders
January Billing: January billing will take place on or after the 1st of January instead of December 17th. So your ACH and Credit Card charges will not be posted until on or after January 1. | On January 17th the normal billing schedule will resume for February tuition.
Hot Beverages: Please remember to keep coffee and other hot beverages off campus. For safety reasons, there is no drinking of hot beverages allowed on any of Halsey Schools grounds or events. If you would like to drink hot beverages, please do so off campus or before dropping off or picking up your child.
Shhhhh. Surprise Readers: We have been having a lot of fun with our parents visiting as surprise readers. If you would like to participate, please arrange with your child's teachers or Sign up here.
Quality Start Los Angeles (QSLA): We have teamed up again with QSLA to make our program even better. QSLA provides another set of eyes with regular obervations of our classrooms, teachers, & facilities. We set goals together and work closely to improve where we can be better and keep doing what's successful! They provide tons of opportunities for hands on training sessions, new ideas and perspectives, latest research and MORE! Let us know how you think we are doing here. Or give us 5 stars on yelp!
Illness Policy: We follow a strict written Illness Policy. PLEASE keep your child home if they are sick. It is important to keep the children & staff healthy.
Winter Change of Clothes: Please make sure your child has at least one complete set of extra winter clothes & shoes. Don't forget to label everything.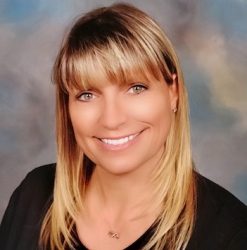 Latest posts by Jenni Rice - Owner & Director
(see all)