This month we'll be learning about Beauty & the Beast, Anna & Elsa, Snow White, Jack Skellington and Aurora. We'll read Beauty and the  Beast, The Story of Anna & Elsa, Snow White, The Nightmare Before Christmas and Aurora: The Perfect Party. Our Hours will remain 8-5. Please keep following our important illness & safety protocols at home and we'll do the same at school.
December is all about cultural diversity & sharing family traditions: Since inside parent visits are paused we are changing it up a bit this year. We encourage each of you as families to join us in our holiday celebrations by sending a special family traditional Snack, story, pictures or any fun things you wish to share . Please arrange with Ms. Jenni, Ms. Jennifer or your child's teachers.
Wear it: 12/2 Yellow | 12/8 Blue, | 12/17 White | 12/18 Wear your most festive holiday outfit | 12/21-22 Holiday Shirt  | 12/29 Pink
School Closed: 12/23, 24, 25, 30, 31, 1/1: Happy Holidays! 
Staff Development Training 12/15 & 12/16: Math Resources from Development and Research in Early Math Education. | Every month our teachers learn something new, take a look at something old from a new perspective, reinforce and reinvigorate previous education and training, or just have some hands-on fun through our regular training programs. | Learn more about our happy teachers here.
Modified Holiday Celebration 12/18: This year while parent visits are paused we will have a special children only celebration with some special holiday inspired snacks and activities. Please look for a note assigning your item the week before. (If you don't want to bring anything that's fine.) 
Rain – Dropping off and picking up in the rain: . Infant & Toddler Center: If it is raining, take your child directly to the appropriate door. At pickup go back to the same door. Please always remain outside. Teachers will help children wash their hands inside.
Temporary Hours remain: 8-5 with same drop off and pick up procedures. 
Holiday Plans:  At Halsey Schools we understand the importance of family togetherness. As a result, whenever possible we like to give our teachers special time to spend with their families. The Holiday Season provides an excellent opportunity to do so.  In order to plan for this, we need your help. Please complete What are your Holiday Plans
Hot Beverages:  As the days and mornings become cooler, please remember to keep coffee and other hot beverages off campus..  For safety reasons, there is no drinking of hot beverages allowed on any of Halsey Schools grounds, or on any Halsey Schools trips or other events. If you would like to drink hot beverages, please do so off campus or before coming dropping off or picking up your child.
Sheets & Blankets: All children must have a sheet & blanket for nap time everyday.  Please make sure to send a sheet & blanket at the start of the week.  Please have your child's name printed on them.  Thank you!
Fall/Winter change of clothes: Please make sure your child has a weather appropriate change of clothing. 
Self Screening at home: Keep up the good work! Parents and teachers have been doing an awesome job of self screening and staying home when any concerns arise. No runny noses. No illnesses. Only healthy teachers and children at school.  
Arrival screening: Our arrival screening is going GREAT! Read How we are keeping parents, children and teachers safe for details on self screening and our daily entrance screening. Together we are keeping everyone safe. 
Report and isolate: If you or anyone in your family has had any exposure to any person who has a suspected or confirmed case of COVID-19 report it to us immediately and self isolate. Thank you. Read More 
Never send your child to school if you or anyone in your household is sick with anything and/or if you are waiting for COVID-19 test results for anyone in the household. 
Masks for children 2+ years old: Thank you for helping your children learn how to put on and off, wear, and store their masks properly. We are so proud of all the children and the parents! What a team we are! (No children under 2 can wear a mask.) Read More. 
Traveling? Please let up know your plans so we can provide guidance on what you will need to do for your child to return. 
Illness Policy: We follow a strict written Illness Policy
All families & teachers self-check at home and are checked before entry for any signs of illness. Temperatures are checked. Anything >100° stays home. All illnesses stay home.
Any COVID-19 symptoms require 1+ negative COVID-19 tests and/or 10-14 day quarantine and no symptoms. And administration/director approval. Read More
If your child visits a doctor for any illness, please ask for a return authorization note. Halsey Schools reserves the right to exclude a child from school at any time for any reason, even if a doctor or other recommends otherwise
If we have 3 or more children come down with something (other than COVID-19) we provide more information on the illness.
Stay home with your child if you, your spouse or anyone else who is in your home regularly like a nanny, grandparent, sibling, cleaning person or your child tests positive for COVID-19.  And notify us immediately.If there was possible exposure at school we will notify those possibly exposed directly. 
Health Department Update 10/18/2020: According to the LA Health Department, if the exposure happened in an ECE classroom or ECE cohort, all persons that were in the classroom or cohort during the infectious period are considered exposed at this time. (Meaning if a teacher or child tested positive all children and teachers in the group during the contagious period are considered exposed regardless of time spent together, social distancing etc.) Read full plan here. Each case will require review and may require a 10-14 day quarantine and/or 1 or more negative COVID-19 tests. We will contact the Health Department for specific guidance.
January Billing: January billing will take place after the 1st of January instead of December 20th. So your ACH and Credit Card charges will not be posted until January 1. | On January 20th the normal billing schedule will resume for February tuition.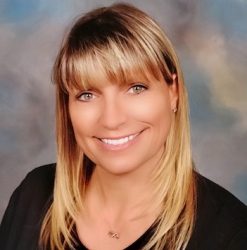 Latest posts by Jenni Rice - Owner & Director
(see all)