Themes & Books
This month we will learn about Cauliflowers, Avocados, Yams, and Grapes. We will read The Surprise Garden, Black Belt Bunny, Pick a Circle Gather Squares, and Pa Grape's Shapes.
Events
Bring it: 11/7 A picture of a fruit from a Magazine | 11/20-11/22 A Thanksgiving book
School Closed 11/10: Veterans Day. Be safe and have some fun and let our veterans know they are appreciated.
Wear it: 11/15 Green like an Avocado | 11/30 Purple like a grape
Friendsgiving Celebration 11/17: A Thanksgiving celebration with our friends. Teachers will send home a notice to let you know what to bring. Parent's are welcome 11:30-12:30.
Assessments 11/20: You will receive your child's written assessment. This month your child's teachers have been carefully observing your child to assess for age appropriate developmental milestones. Children develop at their own pace so the criteria we follow offers a broad age range for each milestone. Some children might reach a designated milestone at 7 months old. But others might reach it at 4 months or 10 months.
Staff Development Training 11/21 & 11/22: Accepting Criticism. | Every month our teachers learn something new, take a look at something old from a new perspective, that reinforces and reinvigorates previous education and training, or just have some hands-on fun through our regular training programs. Scroll down to learn about our relationship with Quality Start Los Angeles (QSLA). Get to know more about our happy teachers here.
School Closed 11/23-24 Thanksgiving: Have a safe and happy Thanksgiving with your friends and family.
Parent Teacher Conferences 11/27-12/1: If you would like to schedule an in person or tele conference with your child's teachers, sign up below.
Reminders
Brightwheel updates. Children first, apps later: We do our best to send daily photos and updates during down times. FYI there isn't much down time so you won't receive a post as soon as your child is fed, changed etc. Our priority is always direct interaction and supervision of your children. We post when we can, but it doesn't always happen.  If you don't receive anything, know everything is fine and you can get a paper update and talk to teachers at pickup time. Children first, apps later. 🙂
Quality Start Los Angeles (QSLA): We have teamed up again with QSLA to make our program even better. QSLA provides another set of eyes with regular obervations of our classrooms, teachers, & facilities. We set goals together and work closely to improve where we can be better and keep doing what's successful! They provide tons of opportunities for hands on training sessions, new ideas and perspectives, latest research and MORE! Let us know how you think we are doing here. Or give us 5 stars on yelp!
Shhhhh. Surprise Readers: We have been having a lot of fun with our parents visiting as surprise readers. If you would like to participate, please arrange with your child's teachers or Sign up here.
Fall Change of Clothes: Please make sure your child has at least one complete set of extra fall clothes & shoes. Don't forget to label everything.
Illness Policy: We follow a strict written Illness Policy. PLEASE keep your child home if they are sick. It is important to keep the children & staff healthy.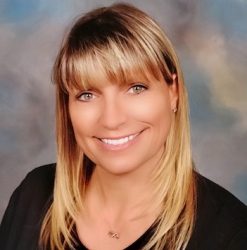 Latest posts by Jenni Rice - Owner & Director
(see all)