The holidays can be a wonderful time of joy, wonder and excitement. Here are some Woodland Hills family field trips your infants, toddlers and preschoolers will love!
Candy Cane Lane Holiday Lights in Woodland Hills
I've been going to Candy Cane Lane since I was an infant. The lights, the sights, the sounds and the sense of joy and community is unforgettable for children and adults. It is one of my favorite things to do with my family during the Holidays. We used to take our Halsey bus and fill it with family and friends every year. Now the family is too big for one bus so we caravan.
Since 1952 an eight square-block area in Woodland Hills near Oxnard & Lubao transforms into Candy Cane Lane. Every house is full of lights and unbelievable displays. You'll even find Santa & Mrs. Clause roaming around. Lots of surprises and special treats are also offered many weeknights and on weekends.  Keep your eyes open for elves and reindeer too.
The fun begins on 2nd Saturday of December and lasts through the end of the year. Lights go on at 7:00 (sometimes earlier) and are off by 11:00. Residents ask that you don't drive by after 10:00 on week nights and 11:00 on weekends.
It doesn't matter what Holiday you celebrate or if you celebrate nothing at all. The lights are fun for everyone.
Ice Skating in Woodland Hills
Another place we go every year since it started in 2009 is Woodland Hills Ice. It is a great place for outdoor Ice Skating in Woodland Hills. It opens as early as October and closes in January. Open 7 days a week, the outdoor ice rink hosts daily public skating, birthday parties, field trips, fundraisers and special events all winter long. Visit them at woodlandhillsice.com. 6100 Topanga Canyon Boulevard, Woodland Hills, CA 91367
Double Decker Merry-Go-Round in Woodland Hills
Just outside of Target in the Westfield Topanga Shopping Center you'll find a double decker merry-go-round. Lots of fun for everyone for just $3 per rider. 6600 Topanga Canyon Blvd
Family Chanukah Menorah Lighting by Chabad of West Hills
Join Chabad of West Hills for a Family Chanukah Menorah Lighting by Chabad of West Hills. Monday, December 7, 5pm-7pm Level 2 inside Westfield Topanga, near American Eagle Outfitters
Arts & Crafts- create your very own Menorah to take home
Crafts for children ages 2-13
Free latkes and doughnuts
Music
Public Menorah Lighting
Disneyland – Worth The Drive from Woodland Hills
I know it can be a challenging drive but it is worth it. We go every year for the Holiday Cheer. The fireworks show followed by snow fall is unforgettable. I cry every time.
Happy Holidays! I hope you enjoy this very special time with your family.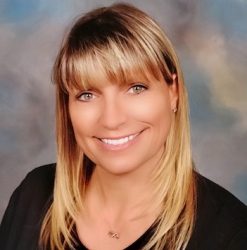 Latest posts by Jenni Rice - Owner & Director
(see all)