While you may be aware of the dangers a backyard pool poses to young children, not everyone knows about other drowning hazards around the home.  Here are some ways to help protect your child from drowning.
General Water Safety Tips
Maintain constant close visual supervision. Watch children around any water environment (pool, stream, lake, tub, hot tub, toilet, bucket of water), no matter what skills your child has acquired and no matter how shallow the water.
Don't rely on substitutes. The use of flotation devices and inflatable toys cannot replace parental/caregiver supervision. Such devices can suddenly shift position, lose air or slip out from underneath a child, creating a drowning hazard.
Parents/caregivers should take an infant and child CPR (cardiopulmonary resuscitation) course. Knowing these skills is important around the water and will expand your capabilities to provide care for your child… it's a simple step that can save a life.
Bath Safety
Do NOT leave a baby unattended for even a second. If you need to leave the bathroom, take your baby with you. Do not rely on older children to watch your baby for you.
Before you begin bathing your child, have all supplies within arm's reach and in front of you.
Baby bathtubs are not substitutes for supervision. They are only bathing aids, not safety devices. Always stay within arm's reach when your child is in the bathtub.
Never leave a child unattended while filling the bathtub and always empty bath water immediately after use. Babies can drown in as little as one inch of water.
Test water temperature with your elbow or a thermometer. Temperature should be between 90 and 100 degrees Fahrenheit.
Consider placing a latch on the bathroom door to keep children out of the bathroom when unsupervised.
Keep the toilet lid down to prevent access to the water, and consider using a toilet seat lock to stop children from opening the lid.
Fun in the bath
Use plastic cups & measuring cups to practice pouring & measuring
Encourage splashing
Make bubbles
Bring in lots of toys for pretending
Practice "shaving."
Pretend to go swimming in the bath tub- good way to introduce swimming skills
Sing fun songs about water; Row Row Row your boat…
Water Safety Around the House
Never leave a container such as a bucket with even a small amount of liquid unattended.
When finished using a container, empty it immediately.
Do not leave empty containers outside in the yard or around the house where they may accumulate water and attract young children.
Other items that contain liquids that may be hazardous are sinks, coolers, fish tanks, and landscape ponds.
Look for items like these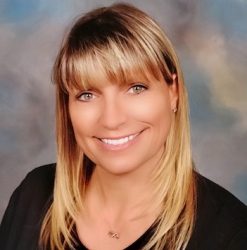 Latest posts by Jenni Rice - Owner & Director
(see all)