How to make a Smush Painting
You'll Need:
Paper
Washable Paint
Paint Brushes
Scissors
Imagination & Creativity 🙂
Make your smush painting
Cut out optional shapes or use the paper as is
Place lots of different color blobs of paint all over the paper
Fold the paper in half
Press down all over
Open up the paper and amaze yourself with your creation
Talk about your smush painting
Does it look like anything to you?
What colors do you see?
Did any colors mix and make new colors?
How many blobs did you make?
How many blobs before you folded the paper? How many blobs after you folded the paper?
Does one side look just like the other side?
[quote author_name="Jenni Rice" author_description="Director & Owner" author_image="https://halseyschools.com/wordpress/wp-content/uploads/2013/11/Jenni-Rice-Owner-Director.jpg" size="small" style="solid"] Pssst… Daddies, this makes a great Mother's Day gift. Have fun!
[/quote]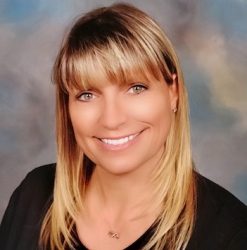 Latest posts by Jenni Rice - Owner & Director
(see all)