Mommy can I play in the mud? ABSOLUTELY!!
[quote author_name="Jenni Rice" author_description="Director & Owner" author_image="https://halseyschools.com/wordpress/wp-content/uploads/2013/11/Jenni-Rice-Owner-Director.jpg" size="small" style="solid"]
Preschoolers love to play in the mud. For that matter so do adults; biking, hiking, gardening, mud runs… Have some family fun in the mud with these ideas from our happy teachers. You'll help reinforce the learning fun we are having at school and make some memories.
[/quote]
Here's how you can have fun in the mud
All you need is… mud
You remember how to make it don't you?
If it has recently rained you'll find it right outside.
If it is going to rain you can:

Expose a section of dirt in your yard.
Put some dirt in a container (turkey pan, sand table, cookie sheet…) and watch the rain turn it into mud.

No rain? You can make your own with your garden hose and dirt.
Too cold outside? You can have fun with mud inside too – all you need is a container, some dirt and some water. Make sure you put out plenty of old sheets & towels for easy clean up.
Remember that these are just starting points. Let your child lead where this takes you. Some of the best learning opportunities can be found by following your child's naturally inquisitive lead. Have fun!
Explore the mud
Collect anything you have that you can use in the mud: buckets, shovels, old pots, pans, spoons, colanders, strainers etc. Children will love selecting and collecting these items. Then get your hands dirty and explore!
Math Skills & Language Arts:
What color is dirt?
How does dirt become mud?
What color is mud?
Does dirt change color when it turns to mud?
What can mud be used for?
How do animals use mud? (i.e. Swallows use mud to build their nests.)
What shapes can you make out of mud?
What happens if you add more water? Is the mud thicker? Thinner? Lighter?
Let the mud dry for a few days and check it out later.

Predict what you think will happen. Write it down.
Stick a stick in the mud while it's wet. When its dry can you pull it out?
Draw something in the mud. Is it still there after it dries? Did it shrink? Why? Why not?
Is it hard or soft after it dries?
Art: Mud Finger Painting & Hand & Foot Prints
Make some mud with the consistency of finger paint.
Get a thick piece of paper – finger paint paper will work but a cut out from a paper grocery bag or a piece of cardboard works best. You can even use the sidewalk or driveway as the canvas.
Dip fingers in the mud and paint away. (If you don't want to get your fingers dirty, what fun is that, you can try a paintbrush, and old sock on the hand, a cotton ball…)
Add varying amounts of white glue to the mud paint – it will make it feel and act differently when painting.
Dip your entire hand or foot and make a print on paper or the patio or a piece of wood.
Cooking Project:  Mud Dough
Mix these ingredients together to make your own mud:
½ cup of cold water
1 tablespoon cornstarch
1 tablespoon cooking oil
2 tablespoons brown tempera paint or other powdered paint
½ cup of salt
1 ½ cups of white flour – Wheat flower will work too and adds more texture and color
Mix all together in bowl then kneed the dough on a table or wax paper. You can even use a roller. Try some cookie cutters or play dough cutters or anything your child would like to try.
Outdoor/PE/Gross Motor:
Have your own mud run: Walk, run stomp, jump, in the mud. Put on some rain boots and have a blast! This is awesome when its raining. When you're all done come back home for a change of cloths and some warm cookies & milk or hot chocolate. YUM!
Mud balls: Make some mud balls with your hands. Setup a target and throw the mud at it. See who can hit the target the most times in row! Try different kinds of targets and see how they react when hit with the mud ball.
Science Project:
Make your own compost heap or bin
Bin – Take a covered trash can and start adding grass clippings, leaves, etc.
Heap – If you don't have a trash can or other container, you can do the same thing by just starting a pile somewhere in your yard. Cover it with newspaper or something else.
Add some water. Add more clippings, leaves, etc weekly and mix. Soon you'll find worms and other bugs eating everything and turning it into rich soil. It is amazing!
All mud is not the same
Make mud with clay soil and compare.
Make mud with top soil and compare.
Can you make mud with sand?
Social Studies
Did you know some Native Americans made their homes out of mud? Others did too.
Field Trip – Visit Leonis Adobe
23537 Calabasas Road  Calabasas, CA 91302 | (818) 222-6511
A house made out of mud in 1844!
Spanish:
Mud – barro
Dirt – suciedad
Water – agua
Wet – húmedo
Dry – secar
Brown – marrón
Rain – lluvia
Adobe – adobe (Yep. Same word.)
[quote author_name="Jenni Rice" author_description="Director & Owner" author_image="https://halseyschools.com/wordpress/wp-content/uploads/2013/11/Jenni-Rice-Owner-Director.jpg" size="small" style="solid"]
Did you ever think so much could be learned with mud? Try it with something else. Learning never stops. Everywhere you look and everywhere you go there are always learning opportunities for children and adults. Keep your eyes and ears open and always be willing to stop and explore.
[/quote]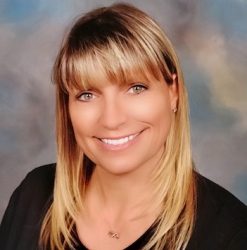 Latest posts by Jenni Rice - Owner & Director
(see all)