Literacy skills like talking, signing, reading, writing and playing can all be nurtured at home with a book nook. We have book nooks in every classroom at Halsey Schools. Here's how to make a book nook at home to provide your child with a quiet, comfortable space that nurtures learning.
How to make a book nook at home
Create a quiet, fun, well-lit space with soft comfy seating, pillows, rugs, lamps, music and book storage. A quiet corner, a window seat, a tent in the backyard, that secret 'room' in the closet under stairs all make great book nooks.
How to stock your book nook
Get lots of comfy pillows, chairs, blankets…
Books can be stored in shelves, baskets, boxes, buckets or whatever works for you.
Provide an assortment of reading materials for hand-on reading: magazines, newspapers, paper books, hardcover books, cloth books, board books with objects, numbers, animals and more.
Use and old phone, tablet, or whatever to easily play lullabies and other quiet, relaxing music.
How to use the book nook
Family reading time. Read stories aloud and share family stories. Remember when we did that? When I was young I used feel that way too. Enhance conversations by asking who, what, why, where, how.
Make up a story based upon a picture or object ( a teddy bear)
Alone time.
Listening to relaxing music.
Winding down and getting ready to nap or go to bed.
Singing songs and reciting simple rhymes.
Tell your children how much you enjoy spending time with them.
(Never send a child to a book nook as a punishment or a time out.)
A book nook is a great way to encourage reading as a way to relax, connect with each other and a good way to entertain ourselves without any screens when we are alone. For more ideas ask a teacher or check out one of our book nooks.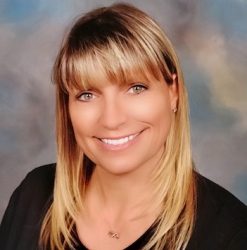 Latest posts by Jenni Rice - Owner & Director
(see all)