A typical four year old preschool child usually
Goes "out of bounds" easily in almost every direction – both with mind and muscles
Has high Motor drive; likes rough and tumble play
Is a great talker, exaggerates, boasts and is bossy
Likes old, new and different words, silly language, including profanity
Calls other children names
Asks many questions. Wants to know why and how.
Talks about becoming five years old
Likes to play cooperatively with 3 and 4 children.
Will exclude a third child sometimes
Has difficulty distinguishing between truth and fiction
Loves to defy mommy and daddy
Routines go more smoothly and independently
Has a strong sense of family and home
Can combine talking and activity at the same time like dressing, eating, etc.
Social; wants a playmate all the time
Can be cooperative, calm, imaginative, quiet but also bossy, assertive, noisy, silly, dogmatic.
Four year old preschool children like
nonsense rhymes, nursery rhymes, tall stories, words and numbers
listening to familiar stories over and over again
dress up and true dramatic play
planning and carrying out excursion, trips and picnics
building things to can get into, like box houses, forts, and tents
manipulating large hunks of clay
carpentry
playing in mud and water
playing in groups
Four year old pre-kindergarten children need
to be allowed to test themselves
limits set and authority of adults
supervision even though he seems self-reliant
to interact with children at the same age and maturity level
variety but still love repetition
group play
supervision when using the bathroom because of curiosity
active play involving large muscle groups
You can help your four year old and yourself by
Being patient
Being in control
Always following through on what you say
Following through on consequences and enforcement Handout Version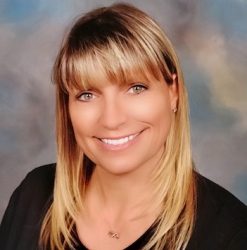 Latest posts by Jenni Rice - Owner & Director
(see all)